News › JENOPTIK • Record figu­res recor­ded in 2nd quar­ter 2021 for order intake, reve­nue and EBITDA
Jen­op­tik achie­ves record figu­res in the 2nd quar­ter 2021 and rai­ses gui­d­ance for fis­cal year 2021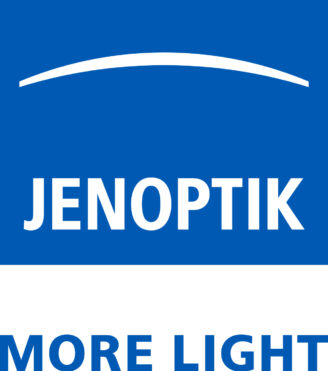 The Jen­op­tik Group achie­ved record figu­res in order intake, reve­nue and EBITDA in the 2nd quar­ter 2021. From April to June order intake almost dou­bled com­pa­red with the prior-year period, reve­nue grew by almost 30 per­cent and EBITDA by approx. 120 per­cent. In par­ti­cu­lar the very good deve­lo­p­ment in the Light & Optics divi­sion, espe­cially in the semi­con­duc­tor equip­ment and bio­pho­to­nics areas and by TRIOPTICS which is con­so­li­da­ted for the first time, con­tri­bu­ted to this. In addi­tion, the com­pany saw reco­very in the auto­mo­tive industry.
On the basis of the very posi­tive ope­ra­ting per­for­mance the Exe­cu­tive Board now assu­mes that the exis­ting gui­d­ance for reve­nue and EBITDA mar­gin will be excee­ded. In addi­tion, a one-off effect in the EBITDA of approx. 16 mil­lion euros in con­nec­tion with varia­ble purchase price com­pon­ents from the acqui­si­tion of TRIOPTICS is expec­ted to con­tri­bute to the mar­gin increase.
For the fis­cal year 2021, the Exe­cu­tive Board of JENOPTIK AG now anti­ci­pa­tes an incre­ase in reve­nue to 880 to 900 mil­lion euros (pre­viously reve­nue growth in the low dou­ble-digit per­cen­tage range), and an EBITDA mar­gin of bet­ween 19.0 and 19.5 per­cent (pre­viously EBITDA mar­gin of 16.0 – 17.0 percent).
The Inte­rim Report of JENOPTIK AG on the first half of 2021 will be publis­hed on August 11, 2021.
About Jen­op­tik
Opti­cal tech­no­lo­gies are the very basis of our busi­ness: Jen­op­tik is a glo­bally active tech­no­logy group and is active in the three pho­to­nics-based divi­si­ons: Light & Optics, Light & Pro­duc­tion and Light & Safety. Under the TRIOPTICS brand, Jen­op­tik also offers opti­cal test and manu­fac­tu­ring sys­tems for the qua­lity con­trol of len­ses, objec­ti­ves and camera modu­les. VINCORION is the brand for our mecha­tro­nic busi­ness. Our key tar­get mar­kets pri­ma­rily include the semi­con­duc­tor indus­try, medi­cal tech­no­logy, auto­mo­tive and mecha­ni­cal engi­nee­ring, traf­fic, avia­tion as well as secu­rity and defense tech­no­logy indus­tries. Appro­xi­mately 4,500 employees work for Jen­op­tik world­wide. The Group's head­quar­ters are in Jena (Ger­many). JENOPTIK AG is lis­ted on the Ger­man Stock Exchange in Frank­furt and is inclu­ded in the SDax and TecDax. In the 2020 fis­cal year, Jen­op­tik gene­ra­ted reve­nue of approx. 767 mil­lion euros.
Con­tact
JENOPTIK AG
Les­lie Iltgen
Head of Inves­tor Rela­ti­ons & Cor­po­rate Communications
+49 3641 65–2255
moc.kitponej@negtli.eilsel