News › OQmen­ted · Startup opens Optics R&D Site in Jena, Germany
The com­pany is buil­ding an expert team in the "City of Light", offe­ring the chance to shape tech­no­logy for the Metaverse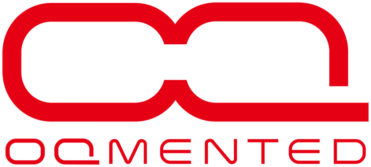 OQmen­ted, a tech­no­logy lea­der in MEMS-based AR/VR dis­play and 3D sen­sing solu­ti­ons, has ope­ned a new loca­tion in Jena, Ger­many. This step sup­ports the company's stra­te­gic decision to deve­lop its solu­ti­ons as com­plete sys­tems with optics as an inte­gral com­po­nent. Jena has an inter­na­tio­nal repu­ta­tion for optics and pho­to­nics and is home to mul­ti­na­tio­nal cor­po­ra­ti­ons as well as star­tups, two uni­ver­si­ties and twelve rese­arch insti­tu­tes. The local Rese­arch & Deve­lo­p­ment team will enhance OQmented's pro­ducts with addi­tio­nal expertise.
"We are exci­ted to become a part of Jena's very inno­va­tive and dyna­mic eco­sys­tem and to pro­fit from access to busi­ness part­ners and the excep­tio­nal talent there," said Tho­mas von Wan­toch, CEO/CFO and co-foun­der of OQmen­ted. "We expect to dou­ble our size by the end of the year; one of the focus areas that we want to streng­t­hen will be the optics team in Jena. Working for us offers the chance to make an actual impact on some­thing as big as the next inter­net revo­lu­tion, the Metaverse."
OQmented's fully inte­gra­ted LBS-based (laser beam scan­ning) light engi­nes are a key enab­ler for sty­lish and light­weight AR glas­ses. These all-day weara­bles repre­sent the hard­ware for mer­ging our phy­si­cal world with vir­tual con­tent and rea­li­ties, crea­ting an immer­sive world, the Meta­verse. To serve this emer­ging mass mar­ket, OQmented's goal is to inno­vate con­ven­tio­nal optics and com­bine it with its micro pro­duc­tion pro­cess for new types of products.
About OQmen­ted
OQmen­ted is a deep tech com­pany deve­lo­ping and sel­ling ultra-com­pact LBS pro­jec­tors for Aug­men­ted Rea­lity devices and best-in-class 3D sen­sing solu­ti­ons for mobile and sta­tio­nary app­li­ca­ti­ons. The uni­que Lis­sa­jous scan pat­tern in com­bi­na­tion with the vacuum encap­su­la­tion tech­no­logy and pro­prie­tary elec­tro­nics and soft­ware enable new pro­duct cate­go­ries in con­su­mer and various other indus­tries. Fur­ther infor­ma­tion can be found at www.oqmented.com
Con­takt
Judith Woehl
OQmen­ted | Public Relations
Email: moc.detnemqo@aidem
Jena Office
Moritz-von-Rohr-Str. 1a
07745 Jena
Germany
Bild: Copy­right by: C. Häcker (Jen­a­Kul­tur)