Opto­Net-Mit­glie­der­früh­stück • How to Pre­sent to Investors
STORIES, PEOPLE & Strategies
Opto­Net stron­gly belie­ves in the enor­mous inno­va­tion poten­tial of our com­pa­nies and the sci­en­tists and foun­ders of our uni­ver­si­ties and rese­arch insti­tu­ti­ons. Rai­sing the atten­tion of inter­na­tio­nal inves­tors and sta­ke­hol­ders – there's room for impro­ve­ment in the Thu­rin­gian pho­to­nics region. While high­ligh­t­ing sci­en­ti­fic para­me­ters we some­ti­mes for­get to tell our sto­ries and talk about bene­fits and which socie­tal and users chal­len­ges our tech­no­logy and teams will solve.
Let's dis­cuss:
What do inves­tors want to hear about?
Is there a dif­fe­rence to grant givers like the minis­tries, Hori­zon 2020 etc?
How do VC's operate?
What are good pit­ching strategies?
How do we talk about our teams?

All mem­bers are warmly invited!
As cul­ture and lan­guage make a dif­fe­rence and to include for­eign pho­to­nics experts, Phd's, stu­dents and foun­ders – thank you for being fle­xi­ble to have this topic in Eng­lish language.
SPEAKING EXPERT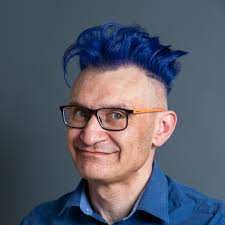 Ian Tracey matches money, IP and people by sharing his know­ledge and net­work and hel­ping com­pa­nies to grow by being a cri­ti­cal friend. After years sup­por­ting star­tups and orga­niz­a­ti­ons like CERN – where he mana­ged a 23 insti­tu­tes, 19 coun­try IP net­work (GSI and DESY are mem­bers), Ian foun­ded Anchor In., a UK-based com­pany, tog­e­ther with his Ger­man wife Anke Loh­mann who is an expert in pho­to­nics and quan­tum tech­no­logy. The Anglo-Ame­ri­can per­spec­tive mixed with his pas­sion for high tech inno­va­tion make Ian a valu­able part­ner and spea­ker for us.
Lin­kedIn Profile
---
BOOKING
The event is pri­ma­rily aimed at mem­bers of Opto­Net e.V. and is free of charge for them.
Other inte­res­ted par­ties are wel­come to attend the event for a fee of EUR 49.
You will receive the access data for the ZOOM plat­form on time before the start of the event.